I don't know what it was about October and November, but they were awful reading months for me. I ended up DNFing about a third of the books I read, and that overall left me disappointed. Books I was excited about ended up being flops for me, and that led to a lot of feet dragging. That feet dragging also bled into my writing mojo, so NanoWrimo also didn't go to plan. However, all of that is going to change in December, along with some other parts of this blog. For a while, I've been thinking about finding a way to diversify my blog, to grow my audience and come up with some more original content. More information will come after I do more research and development on my own end, so keep an eye out for a post on that…or even a new blog domain….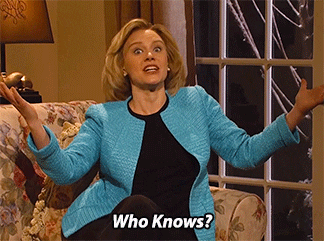 But back to this post. Like I said earlier, October and November were generally rough reading months for me, however, there were some diamonds in the rough that kept me from giving up completely on my reading goals. Those books gave me the idea to do a post about my "Fall Favorites", to celebrate the few I loved – also maybe some other non-book related things I loved in that time! If you're interested in my thoughts on the other books I read in October and November, keep an eye out on my Goodreads page where I've been posting mini non-spoiler reviews of the books I read this year! (Also, add me as a friend on Goodreads, I love friends!)
For now, let's talk about December. December is one of my favorite months honestly, with Christmas, my birthday, and cold weather, what's not to love? Ever since I was a kid, I opted to read fantasy or magical books during the winter – because honestly, there's nothing better than completely immersing yourself in a different world when you have a snow day. Even though I'm in California now and snow days aren't really a thing, there's something inherently magical about winter. So, I want to get my hands on some of the fantasy novels I've had on my shelf for a long time. But before we talk about those, there's a holiday readathon I'm participating in.
By the time this is posted, it's going to be day 3 of the Tis The Season Readathon! I love themed readathons, and I love the holidays so this one was basically screaming my name. Now the challenges for this readathon aren't only about the books you're reading, there are some challenges regarding the atmosphere you're reading in, but regardless, I've got a few options for each challenge, and all these books could really work for any of the challenges.
Read a Book with Red or Green on the Cover
On Christmas Eve five years ago, Holly was visited by three ghosts who showed her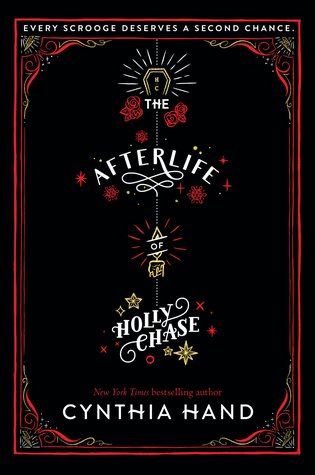 how selfish and spoiled she'd become. They tried to convince her to mend her ways.
She didn't.
And then she died.
Now she's stuck working for the top-secret company Project Scrooge–as the latest Ghost of Christmas Past.
Every year, they save another miserly grouch. Every year, Holly stays frozen at seventeen while her family and friends go on living without her. So far, Holly's afterlife has been miserable.
But this year, everything is about to change. . . .
Read a Book while Listening to Holiday Music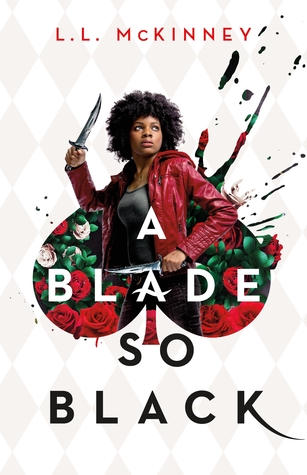 The first time the Nightmares came, it nearly cost Alice her life. Now she's trained to battle monstrous creatures in the dark dream realm known as Wonderland with magic weapons and hardcore fighting skills. Yet even warriors have a curfew.
Life in real-world Atlanta isn't always so simple, as Alice juggles an overprotective mom, a high-maintenance best friend, and a slipping GPA. Keeping the Nightmares at bay is turning into a full-time job. But when Alice's handsome and mysterious mentor is poisoned, she has to find the antidote by venturing deeper into Wonderland than she's ever gone before. And she'll need to use everything she's learned in both worlds to keep from losing her head . . . literally.
Read a Warm and Fuzzy Book & Read a Short Book
Merry Knight is pretty busy these days. She's taking care of her family, baking cookies, decorating for the holidays, and hoping to stay out of the crosshairs of her stressed and by-the-book boss at the consulting firm where she temps. Her own social life is the last thing she has in mind, much less a man. Without her knowledge, Merry's well-meaning mom and brother create an online dating profile for her—minus her photo—and the matches start rolling in. Initially, Merry is incredulous, but she reluctantly decides to give it a whirl.
Soon Merry finds herself chatting with a charming stranger, a man with similar interests and an unmistakably kind soul. Their online exchanges become the brightest part of her day. But meeting face-to-face is altogether different, and her special friend is the last person Merry expects—or desires. Still, sometimes hearts can see what our eyes cannot. In this satisfying seasonal tale, unanticipated love is only a click away.
Read a Holiday Themed Book
Hiddensee by Gregory Maguire
Hiddensee: An island of white sandy beaches, salt marshes, steep cliffs, and pine forests north of Berlin in the Baltic Sea, an island that is an enchanting bohemian retreat and home to a large artists' colony—a wellspring of inspiration for the Romantic imagination . . .
Having brought his legions of devoted readers to Oz in Wickedand to Wonderland in After Alice, Maguire now takes us to the realms of the Brothers Grimm and E. T. A. Hoffmann—the enchanted Black Forest of Bavaria and the salons of Munich. Hiddensee imagines the backstory of the Nutcracker, revealing how this entrancing creature came to be carved and how he guided an ailing girl named Klara through a dreamy paradise on a Christmas Eve. At the heart of Hoffmann's mysterious tale hovers Godfather Drosselmeier—the ominous, canny, one-eyed toy maker made immortal by Petipa and Tchaikovsky's fairy tale ballet—who presents the once and future Nutcracker to Klara, his goddaughter.
The last part of the month is going to be very travel heavy, but that just means I've got a lot of time to read! On top of these books, I've got a handful of books I've got on hold at the library, that I'm waiting to see if I can get to in December, but these are three books I really want to get to by the end of this year.
A lady's maid and a valet become entangled in a yuletide counterfeiting scheme in this
romantic Christmas YA adventure.
1817. The happy chaos of the Yuletide season has descended upon the country estate of Shackleford Park in full force, but lady's maid Kate Darby barely has the time to notice. Between her household duties, caring for her ailing mother, and saving up money to someday own a dress shop, her hands are quite full. Matt Harlow is also rather busy. He's performing double-duty, acting as valet for both of the Steeple brothers, two of the estate's holiday guests.
Falling in love would be a disaster for either of them. But staving off their feelings for each other becomes the least of their problems when a devious counterfeiting scheme reaches the gates of Shackleford Park, and Kate and Matt are unwittingly swept up in the intrigue.
Zélie Adebola remembers when the soil of Orïsha hummed with magic. Burners ignited flames, Tiders beckoned waves, and Zélie's Reaper mother summoned forth souls.
But everything changed the night magic disappeared. Under the orders of a ruthless king, maji were killed, leaving Zélie without a mother and her people without hope.
Now Zélie has one chance to bring back magic and strike against the monarchy. With the help of a rogue princess, Zélie must outwit and outrun the crown prince, who is hell-bent on eradicating magic for good.
Danger lurks in Orïsha, where snow leoponaires prowl and vengeful spirits wait in the waters. Yet the greatest danger may be Zélie herself as she struggles to control her powers and her growing feelings for an enemy.
The dream chooses the dreamer, not the other way around – and Lazlo Strange, war
orphan and junior librarian, has always feared that his dream chose poorly. Since he was five years old he's been obsessed with the mythic lost city of Weep, but it would take someone bolder than he to cross half the world in search of it. Then a stunning opportunity presents itself, in the person of a hero called the Godslayer and a band of legendary warriors, and he has to seize his chance to lose his dream forever.
What happened in Weep two hundred years ago to cut it off from the rest of the world? What exactly did the Godslayer slay that went by the name of god? And what is the mysterious problem he now seeks help in solving?
The answers await in Weep, but so do more mysteries – including the blue-skinned goddess who appears in Lazlo's dreams. How did he dream her before he knew she existed? And if all the gods are dead, why does she seem so real?
---
Those are just some of the books I want to get to this month! What about you guys? What are you planning to end the year reading? Let me know in the comments!