It's Spookathon week! …In a half hour.
I told you all the books I wanted to read this month back in my October TBR, but now, let's discuss the week ahead. There are five challenges total for the readathon but based on the books I'm planning to read this month, I think I'll only be able to finish three at the most. Four if I finagle. That might change as the week goes on, but if I tell myself I need to add books to my TBR just to maybe finish all the reading challenges, I'll stress myself out. But three out of five ain't bad, right? (right).
A lot of these books can (and probably will) fill multiple challenges, but I've given myself a lot of options for this week because while I have this entire month roughly planned out with what books to read, I'm also a huge mood reader. Halfway through the week, I might decide I want to read a contemporary thriller over a fantasy. And honestly, not having options is how I ended up only reading one book last Spookathon.
Essentially, this is my attempt to put logic to the fact I have too many books and can't make decisions. But enough about that…to the challenges!
Read a Thriller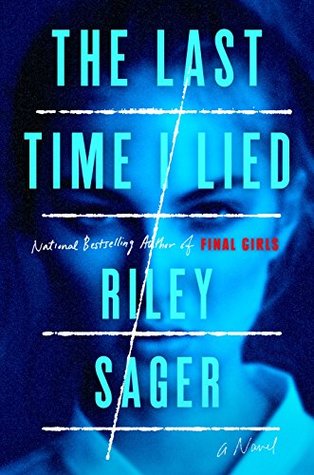 Riley Sager's most recent release has been sitting on my shelf since July specifically for this readathon…and I'm kind of nervous about it. Listen, Final Girls scared the life out of me. No sleep for four days type of scared. But, Last Time I Lied looks to be more on the thriller line than horror line, but we'll see. Because this plot – a mystery surrounding the disappearance of three girls at a summer camp – reminds me a lot of my other option for this challenge:
Sadie by Courtney Summers
Another plot involving missing girls and the mystery surrounding them. This book has been on my radar because of how gorgeous the cover is, and when I read the plot on Goodreads I was sold. I had to have it. The audiobook is in my Audible library and I've been told that the audiobook is a full cast, so it's probably going to be my audiobook for the week. If you leave this blog knowing anything about me. It's that full cast audiobooks are my weakness. I live for them. I've heard only great things about this book, so I'm excited to finally get the chance to read it.
Read a Book with Purple on the Cover
As of right now, this is one of the two challenges I won't be able to finish. Almost none of my spooky books are purple, which surprises me. But maybe something will turn up later during the week.
Read a Book Not Set in This Current Time Period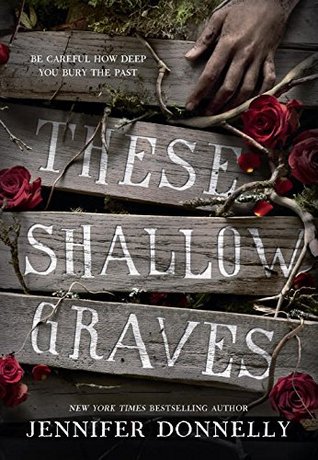 This one has been sitting in my TBR for a while now…at least three years, but Revolution was one of my favorite books growing up, so I'm ready to see if the spark's still there with These Shallow Graves.
Read a Book with a Spooky Word in the Title
Honestly, almost all the books I have on this TBR completes this challenge. But. If we want to get specific, the books I've got to complete this challenge (that I haven't already mentioned) are:
Read A Book with Pictures
So, this was the other challenge I wasn't sure I'd be able to finish. None of the books I wanted to read had pictures in them, and I didn't have any graphic novels. I was accepting my picture less book fate, but then I started flipping through my books for some blog posts. It was then that I realized that The Wicked Deep and Truly Devious both have illustrated chapter headers! On top of that, I was flipping through another book I have on my shelf and found another option:
I've had this book for a while, I grabbed it because I saw a signed copy in my Barnes and Noble and the cover was amazing. I also love me some sorcery and I haven't really read any books about it in awhile so I'm hoping I can get to this soon! (However, it is around 400 pages, and a lot of these books are on the longer end, so it might have to be a non readathon read.)
---
Anyways that's my TBR for this week! If you guys are participating in Spookathon this year, let me know what you're reading! If you're interested, follow me on Instagram – paperbackpalaces – for some sporadic instastory vlogs!
(PS: I promise you're going to get more content than book lists from me this month. The When We Were Worthy review is almost done, but I had to get this post done first because of time constraints. I love you all, thank you for dealing with my constant lists)